Problems with access :- If you cant get an assembled spacesaver staircase to the location you need to install the staircase order a Flatpack version.
Budget Spacesaver staircase Flat pack

Budget Space saver staircase Flat pack £ 299.00 + VAT
Below is a Budget space saver staircase shown flatpack
Specification:- 32mm Engineered pine strings / 30mm MDF treads / 12mm Plywood/MDF risers.
Construction:- Both the Treads and the Risers are recessed into the strings these are then fixed from the rear /
Risers are also to be screwed to the back of the treads and fit into a groove on the underside of the tread above.
Glue and screws are supplied.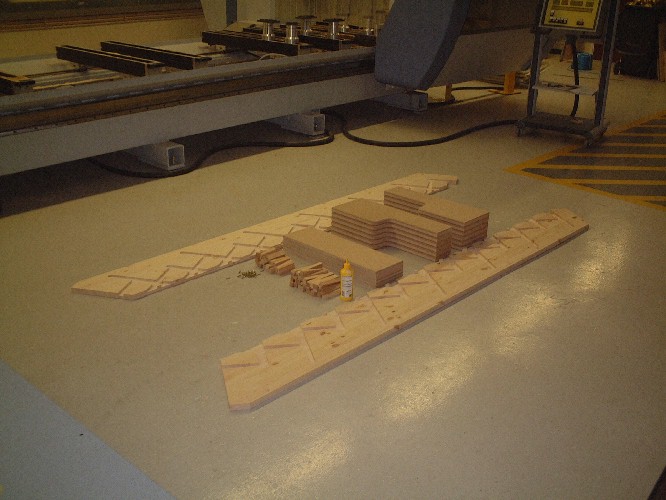 Budget Space Saver Assembled Below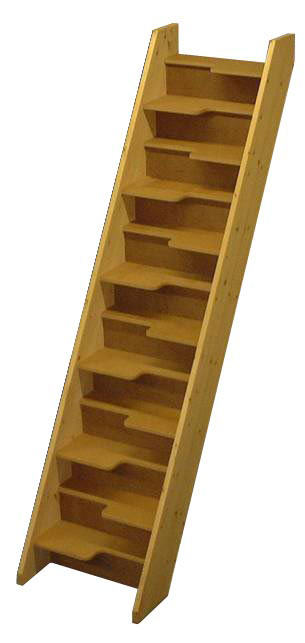 Space Saving Loft Stairs